First year school administrators receive their first year of KAESP membership free! If you are a first year administrator, just complete the membership form and send it to us. Indicate on it that you are a first year administrator.
KAESP invites all elementary and middle level school leaders to join our association. This includes principals, assistant principals, aspiring principals, retired principals, and anyone whose interest is school leadership. Annual membership dues are only $75.00.
Key benefits of members are:
Friday Email Blast with topics pertinent to the leadership and management of schools
Quarterly Newsletters with timely information and resources
Access to a network of school leaders
Discount on professional development sessions provided by KAESP
Discount on the Annual Fall Institute
$2000 Accidental Death & Dismemberment benefit through American Income Life Insurance Company along with a Health Services Discount Card and Child Safe Kit(s) – requires completion of enrollment and beneficiary declaration
Periodic emails that pertain to resources, information, and actions relevant to your role
Membership in an association focused on elementary and middle level leadership and issues
Voice in the issues elementary and middle level leaders face
Click on this link for the membership application:  membership-form-join-us
There are methods to join KAESP:
1)Personal Check – Please mail with membership application to:
KAESP Membership Processing, 1801 Echo Trail, Louisville, KY 40245
2)Purchase Order Invoice – Please use this form to complete: https://kaesp.files.wordpress.com/2022/06/kaesp-membership-invoice.2022.2023-1.pdf
Mail the completed invoice to:
KAESP Membership Processing, 1801 Echo Trail, Louisville, KY 40245
3) By credit card using Paypal (or can use Paypal to send payment directly to kaespky@gmail.com)
Copy and paste this link to go directly to PayPal:  khttps://paypal.me/KAESPcountry.x=US&locale.x=en_US
Or click on this link: paypal.me/KAESP
We also encourage you to join our National Association – The National Association of Elementary School Principals.
Join NAESP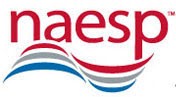 Why You Should Join NAESP
The National Association of Elementary School Principals is the only national education association wholly dedicated to the needs and interests of K-8 principals. When you join NAESP, you expand your network across all 50 states and gain access to support and resources designed to help you lead your learning community.
Access to Resources & Best Practices for Principals
Award-winning publications, including Principal magazine, published 5 times a year. Best Practices for Better Schools, a series of online white papers, presents ideas, programs, and techniques principals have implemented in their own schools.
A Champion and Influence in Washington, DC
NAESP's advocacy agenda tracks education-related news, legislation, and policy decisions in Congress, the White House, the U.S. Department of Education, and other federal agencies with the goal of representing the needs and interests of principals nationwide. Members receive email updates.
A National Network of Your Peers
Interact with more than 20,000 peers who share the complexities, rewards, and challenges of being a principal. Connect through social media, including NAESP's new Principal2Principal proprietary online community, and the Principals' Office Blog at www.naesp.org.
Professional Development
Free webinars for members on hot topics in education for principals, such as the Common Core, special access to learning tools on PD 360, and reduced registration rates for the world-class NAESP Annual Conference and Expo.
Career Support
Members get $1 million in individual professional liability coverage and up to $10,000 in job protection defense support, depending on years of continuous membership. We also offer a robust job hunting resource through the NAESP Career Center.
To join now, please visit: https://www.naesp.org/m2/membership-home
More information or questions? Visit www.naesp.org or call 800-386-2377.